How to start a YouTube Channel And Make Money (Total Investments Profits)
There are a number of people who are earning online by YouTube videos. Even if generating thousands of dollars on daily basis may sound a dream, still with YouTube you can make your dream come true. To generate money from YouTube Video, you may have to focus on generating subscribers. In this guide you will get familiar with method to implement for making your YouTube channel and generate money.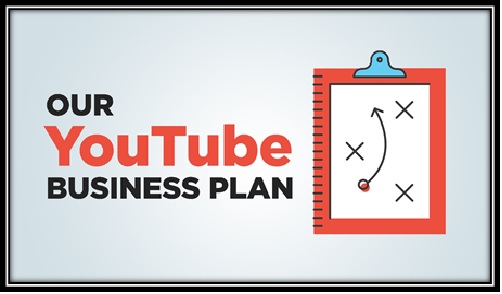 Getting started with your YouTube Channel
1         Build your channel
This reflects your YouTube presence. The moment you create your Account on YouTube, you will be able to use your personal channel. Opening account on YouTube can be done for free and you will be able to log on to other features as well including Google products, drive and email account. The process for account setup is also very much similar.
If you already have an account you can use it or else set up a new account. You also have to provide with your targeting keywords so your subscribers can find you in search results. You can also browse through advanced setting options and select keywords. Try and make use of keywords that are relevant to your channel.

Try and make use of short and easy to remember user name that can be searched by your subscribers. You can also use your Google account user name.
2         Adding contents
To upload content you will have to create your video. The task is easy for people who are aware of shooting videos. You can try and create any video including Humor or even select something from existing ones. Video contents can be created on your mobile phone or digital camera. It may not cost you any money. If you want to create something that is very professional then you may have to invest some money in getting the job done by professional. The cost may depend on the type of video content you want to create. No mater what try and create something that is of high quality. Make it short lasting for about few minutes. To mark your presence online you may have to upload contents regularly.
You should try and create contents that will keep your subscribers returning back to your channel. To add professional touch to your videos, try and make use of quality editing software and tools.

You can make use of better filming techniques using tripods and quality light effects. This will help in attracting more number of audience to watch your videos.

If your videos are liked then you shout try and upload regularly for your subscribers. Always request your subscribers to post their comments and likes at the end of your videos. Maintaining schedule is also important to ensure your online presence.

To make it more effective for generating revenue always insist on making use of proper Tags. Add a description that is eye catching for your audience. This will also bring up your video in the search results performed by your subscribers.
3         Collect Audience
To generate better monetization with YouTube channel, you have to learn the art of gathering audiences. It is important that subscribers should watch your videos so you can be paid. The only way to get started with collecting audience is to try and create videos that people will enjoy watching. It can able anything from humor to music, movie clips, general tutorials to news feeds. You can also share your expertise with your audience through your videos.
It is ideal to regularly update the YouTube channel with new videos so you can try and collect or divert more visitors to your channel services. You can try and link it with your social media account like Linked or Twitter. Apart from this you can also share it on other online websites that are partners with YouTube.

In case your viewers are posting likes and comments try and interact regularly with them. Answer their queries and praise them for likes. You can also try and share videos amongst your community.
4         Monetize
This step will help you start generating revenue on YouTube channel. You have to go to the settings and enable "monetize" features. This will allow YouTube to post ads on your videos. So the copyrights will not just be restricted till you. At the same time it will ensure that your video is original.
On the YouTube website youtube.com you have to make selection of "My Channel" option. Now select the "Video Manager" option and then enable "Monetize" option.
5         Earnings for meeting requirements
To you to earn money from YouTube videos you have to ensure that your video has been watched by at least 1000 people online. Another main point to keep in mind is that it should have been watched for minimum of 4000 hours by your subscribers.
The moment you upload any YouTube video you can start monetizing it. Under the monetize tab you have to select the "Monetize using ads" selection.

Once the video has been uploaded to monetize it you need to access the video manager. Then you may have to select the Dollar sign "$" just next to the video link. Now you have to make the selection of "Ads" by enabling the check box.
6         Your AdSense
To generate income via AdSense you will have to link both accounts. You can also make use of already existing AdSense account ID for linking or create new one. It is important to provide with your legal age (18 years or above) to open your AdSense account.
For completing with the process of activation you have to provide with bank account or PayPal details. Apart from this you also need to provide with email id. This set of information is important as you will have to perform transaction of your income.

The payment received is on the basis of each Ads clicked by your subscribers. Each view will only offer you with limited amount of money but in later stages the revenue will grow. The overall income would depend on the total number of subscribers you are having for your YouTube videos. More number of subscribers will offer you with much higher income.
Cost
With YouTube in the initial stages you may not have to invest much money in setting up your account. But in later stages you have to focus on better ways to collect more subscribers to you channel. You can perform the task for free with making any pays. YouTube offers with most cost effective ways to generate good income for any one.
Profits
Your profits with YouTube may depend on the total number of subscribers you are having for your channel. The revenue generated per click may not be much but if you are having thousands of subscribers then your income will be multiplied. There are people who are generating thousands of dollars daily from YouTube channels.
Other